The opening ceremony of the 33rd Golden Rooster Awards was held in Xiamen, southeast China's Fujian Province, on Nov. 25, 2020. 
Founded in 1992, it is an annual international film exhibition jointly sponsored by the China Federation of literature and art and the China Film Association.
Since 2005, the Golden Rooster Award for professional evaluation system and the hundred flower award for audience voting system have been held in turn. The former is held in odd years, while the latter is in even years. Therefore, the second prize is also known as the Golden Rooster Hundred Flowers Award.
The CEO Victor Wang of Aceally (Xiamen) International Group an outstanding entrepreneur and public welfare enthusiast was invited to attend this ceremony.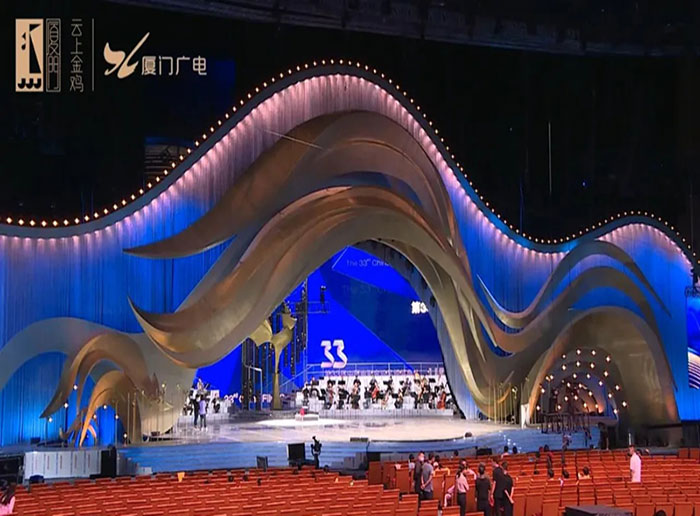 Huang Xiaoming was honored with the Best Actor Award for the movie "Fire Hero" and Zhou Dongyu was honored with the Best Actress Awad for the movie "Young you".
Huang Xiaoming, the best male host, is still controversial, which is also stained with the light of the era theme of "Fire Hero". It's worth seeing his acting when he takes off his greasy hat. The TV drama "sideburns are not crabapple red" shows Huang Xiaoming's relatively solid acting skills. Although some of the performances in the play are crushed by Yin Zheng, it is still a very worthwhile TV series.

Other Awards lists
Best film: me and my motherland
Excellent film award: I'm not the God of Medicine
Best director: Guo fan's wandering earth
Best screenwriter: jiaozi director "Nezha's demon child comes"
Best rookie: young you
Best Supporting Actress: Yuan Quan
Best supporting actor: Wang Chuanjun's I'm not the God of Medicine