The foldable structure of the collapsible wire container provides convenient storage and fetch. When stacking wire containers, you can open the half-drop door and the back wall at any time for you to store or take out items, eliminating the trouble of digging out the warehouse, and the side wire mesh can bear the weight of stacking. they are welded from high-strength steel wires, which provides them with high loading capacity.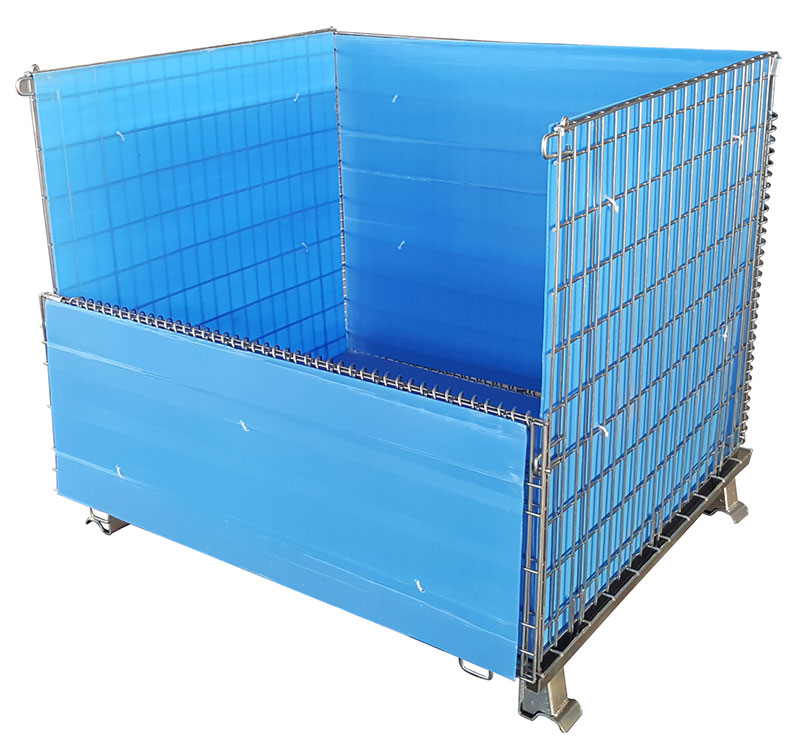 The half-drop gate can provide easy access for storage and fetching goods, and the powder-coated surface ensures corrosion resistance.
Welded by high-strength steel wires and with a galvanized surface, the wire container has a high loading capacity and is anti-rust.
The folding wire container is easy to load, flow, and store, it is produced according to international standards and can be used in conjunction with the container.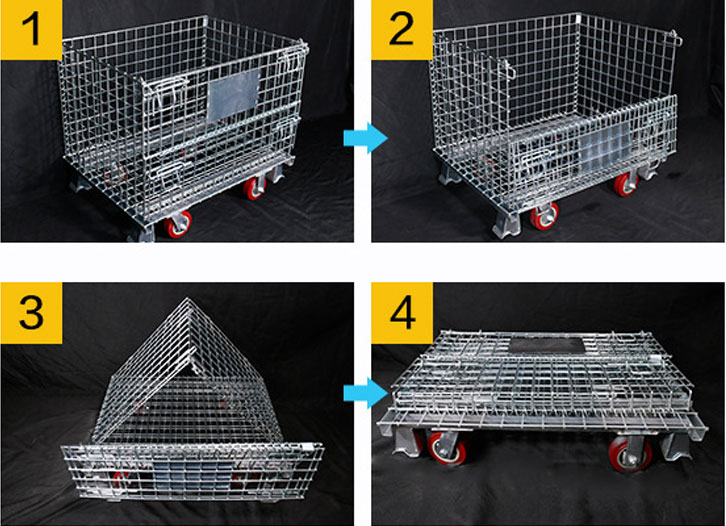 Feature of Collapsible wire container
Save storage space: This is the biggest feature of the collapsible wire box. First of all, it can be folded when not in use, saving 80% of the space and improving the efficiency of space utilization. Secondly, by forklift or crane, the wire boxes can be stacked up to 4 layers, saving storage space.
Easy to Handle: Our wire box can be handled safely and easily by anyone thanks to its compact construction, which means it can be assembled or folded quickly.
Rationalized storage management: Our wire box can make a three-dimensional storage effect, and the items inside are clear at a glance, which is convenient for inventory control.