Roll container is also called Logistics Trolley, Grid Trolley, Warehouse Trolley, or Roll Cage Trolley. It is a unitary mobile container with four wheels, capable of carrying different weights. It improves logistics distribution and is famous for its mobility.
Logistics Trolley is the ideal material handling equipment for the transportation, laundry, and logistics industries. It is usually used for supermarket transportation, material storage, logistics distribution, factory logistics turnover, etc.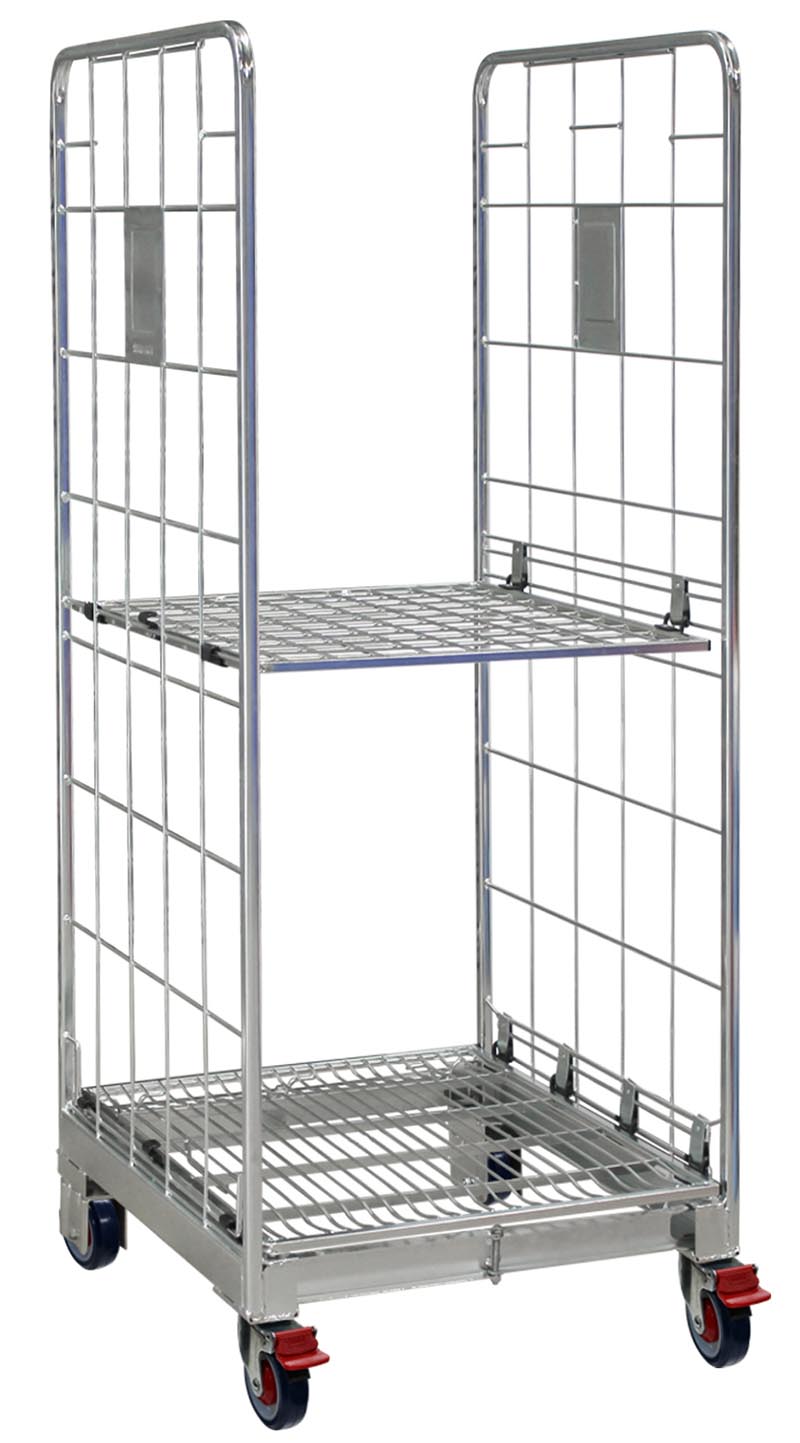 Continuous improvement of logistics equipment
As logistics developed in the 1970s, continuous improvements also made warehouse workers' jobs easier and order picking faster. The advent of mesh trolleys with wheels greatly simplified the movement of goods in warehouses. Roll Cage Trolleys are integral load carriers in many industries, from facilities such as hospitals, laundries, or supermarkets to retail chains transporting goods from warehouses or distribution centers to stores.
Robust and durable reel containers are true shipping masters: they are flexible, able to accommodate a wide variety of cargo, and transport products to their destinations safely and smoothly.
Roll containers designed to suit their role
When choosing a Logistics Trolley, it is more important whether suitable for the existing supply chain. Perhaps your most common choice is the mesh cart, a continuation of the previous selection of the appropriate logistics tool. However, if not performing to its full potential, or finding the potential for improved transportation, consider selecting a more suitable design for your application.
Aceally roll cage trolleys use high-quality Q235 steel with galvanized surface treatment, ergonomic design, and easy maintenance, and are highly resistant to corrosion or other weathering conditions.
Roll Cage Trolley is our best-selling metal product and the workhorses of retail, supermarkets, and other industries. Our rolling containers are highly durable and reliable.
Our factory can customize and produce roll containers of various specifications according to business needs.
Interested in finding out more about Roll Container or Roll Cage Trolley Options for your warehouse? Request more information today.
Roll Container Details Display